JAPAN PANDA BEAR NECKLACE FOR CHARITY: SOHO HEARTS JEWELRY FOR SENDAI, JAPANESE EARTHQUAKE RECOVERY.
La Carmina and Seba present… a cute panda bear necklace collaboration with Soho Hearts, with proceeds to benefit Japan!
Show your support with the Pray for Japan Panda Bear Necklace. Half of the proceeds will go directly to disaster relief efforts in the Miyagi prefecture in Japan. No middleman taking a cut; the funds go straight to the Sendai government for rebuilding work.
The design is beautiful: a silver metal chain with a panda bear pendant, covered with Swarovski crystals. The red circle on the stomach, also made with Swarovskis, represents the Japan flag.
Dimensions: The twisted rope style chain is 36 inches long (you can adjust the length). The bear is 1.5 inches x 1 inches.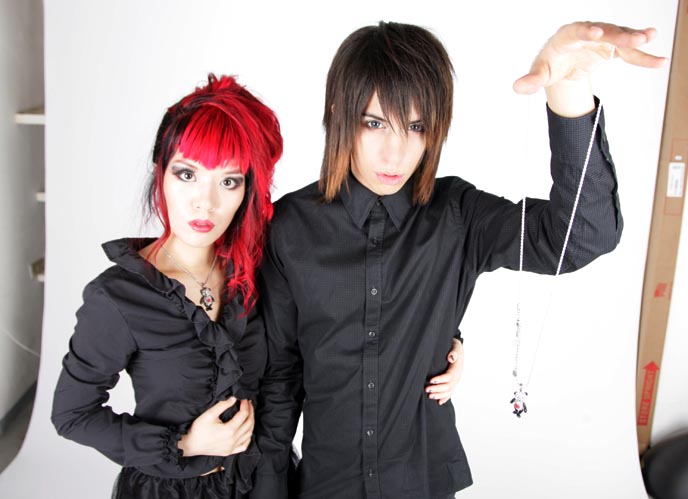 The media has stopped running stories about Japan, but there's still so much work to do. Questions about the aftermath; concerns about health.
Please don't forget Japan. Do your best to help. Our charity necklace is available online here, for $99.95 (50% going straight to relief efforts). Soho Hearts ships internationally and accepts many forms of payment.
Thanks to the Soho Hearts team for collaborating with us! The international jewelry brand is known for its cute designs, worn by celebrities like Kate Moss and Kelly Osbourne.
Photos by Carlo Travaglio of Context Productions in Milan.
Please check out our necklace and consider picking one up (or putting it on your wishlist).
What do you think of the panda bear meets Japan flag design? Have you heard any updates about Japan's rebuilding? What are your thoughts? Feel free to share in the comments.
PS: This necklace is 100% nonprofit: the cost is to cover manufacture, and the rest goes direct to Japan. Seba and I aren't making a cent from this; you can ask Soho Hearts on Facebook, Twitter or email to confirm. Thanks.
Song of the Day: X Japan – Kurenai
❤ Big hug if you give this post a Like (below) ❤