Colorful skull murals & street art in Phoenix, Arizona. Windsor, Lux coffee, Barrio Cafe.
Ghostly kisses from Arizona! I enjoy "coolhunting" for alt culture in unexpected places, and AZ didn't disappoint. There's streetwise art here, and a hip cafe scene. Enjoy this photo diary from my Southwestern adventures.
The day began with lunch at Windsor, a bright and airy restaurant/bar in North Central Phoenix.
Still smiling over the No 99 cocktail (rum, aperol, fresh grapefruit, rhubarb bitters), and mixed grain salad (with black quinoa, house-smoked salmon).
Bunny top and scarf: Miffy fashion line from Hong Kong
Scalloped shorts: Hello Kitty KiLaRa collaboration, from Hong Kong
Shoes: Yosuke, from Marui One Shinjuku
Eyeballs purse: Izzue, Hong Kong
Sunglasses: gifted by Lumete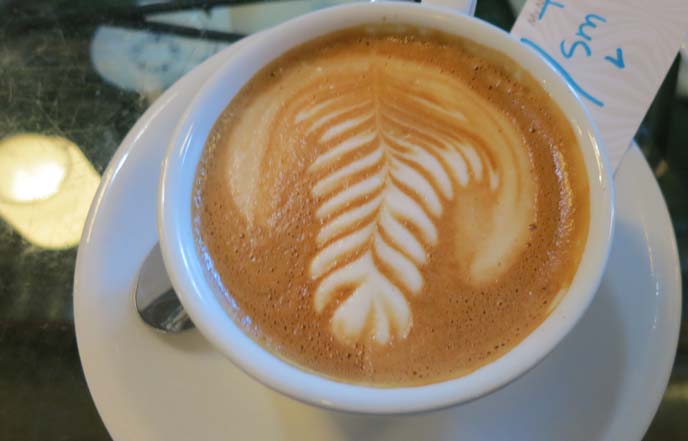 After, I went for coffee at the nearby Lux. The espresso's strong, and the lattes are art.
Anime-pop paintings on the wall, mish-mash vintage furniture, and electro music make Lux a fun place to hang out.
Next, I drove to 16th Street (I recommend renting a car, as Phoenix is wide-spread). The front looks like a regular strip of road. But in the rear, there's an explosion of colorful walls, like this skull-face by Lalo Cota and Breeze.
The murals envelop Barrio, the much-loved Mexican cafe of Chef Silvana Salcido Esparza. I didn't have time for a meal, but it's on my list for next time.
Ghosts of the Southwest.
The Day of the Dead motifs reminded me of my trip to Mazatlan, Mexico.
Arizona's wonderful at supporting community arts. The nearby Latino Arts & Cultural Center has free admission.
I leave you with "Bienvenidos a Arizona" by Gennaro Garcia and DOSE, part of the Calle 16 project on 16th Street.
Do you like my Miffy outfit? Did you expect Phoenix to have magnificent murals like these?
Let me know what you think of my Arizona travel coverage. Coming up: print-making, monster theme restaurants, and Sedona aliens!