Fashion & Travel Blogger: 2015 highlights, memories, videos! Working with hotels & tourism boards.
2015 is drawing to a close… Time for my annual blog ritual of looking back at the highlights of the year! 
In my 2014 recap (see part 1 and part 2), I was determined to dedicate more of this site to travel and subculture stories. I feel like this goal came into fruition: my work took me to 14 different countries in 2015, where I covered alternative topics ranging from British Goth festivals to Moroccan beauty workshops.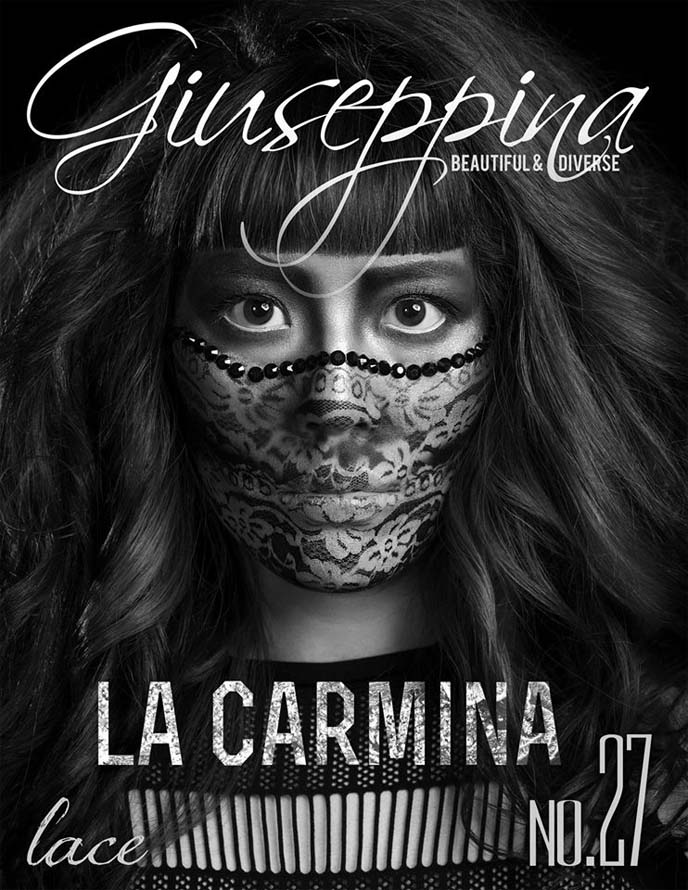 In this post, I'll share how these projects came together, and reminisce on my favorite memories of the first six months (above is my Giuseppina Magazine cover – here is the whole shoot). I've also embedded my travel videos from each destination, in case you missed them when they first came out.
And the year's not quite done yet… Two more destinations ahead. Find out what they are at the end of this post, and on my social networks (@lacarmina, linked below). Thanks for being part of my journey, and here's to a meaningful 2016!
Find @LaCarmina on Snapchat, Instagram, Twitter, Vine, YouTube, Facebook page
My travel filmmakers and I started the year in Hong Kong, where we were working with the new Hotel Sav. I always love coming back to this city, where I have many friends and relatives.
It was an incredible honor to have my own hotel room at Sav, which I decorated with artist Naomiyaki! This "Floor of Love" project appealed to us because it had the goal of elevating a traveller's stay through art, and giving back to charity.
Check out all my Hong Kong articles here for the behind-the-scenes story of how we made a "La Carmina" room, and what these paintings represent.
We also celebrated Chinese New Year for the first time, in Hong Kong.
Dragon dances, fireworks and food… take a moment to watch the travel video above, to see it all in action.
Next, my film team and I flew to Tokyo, Japan. We were working once again with trip-planning startup Odigo. I had the time of my life at the Odigo launch party with my friends.
We also did stories and videos about the bizarre, kawaii attractions found only in Japan. From the Pompompurin puppy cafe (above) to the mecha Gundam robot, you can see the latest pop culture oddities in all my Tokyo posts.
And above is the Tokyo travel video — Pokemon cafe, Suspiria horror pubs, game centers and more madness.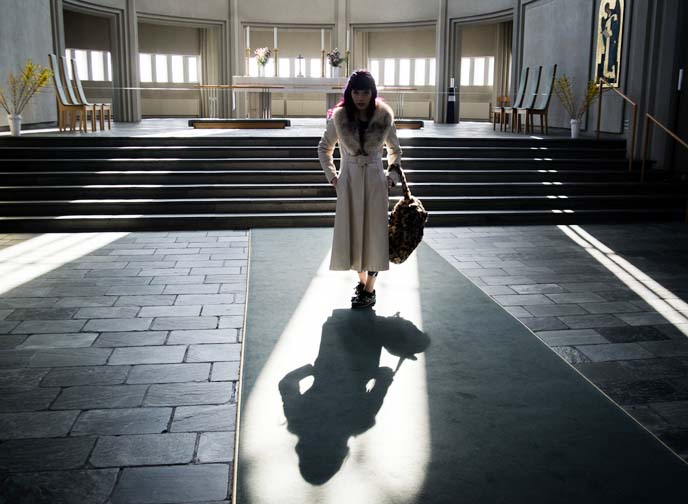 In the spring, I finally visited one of my top dream destinations: Iceland. The country is like nowhere else, with science fiction buildings and an otherworldly landscape.
My Reykjavik memories include exploring the street art and prismatic architecture, eating insanely fresh seafood, and meeting the RuPaul drag queens (they were randomly performing while we were there).
You absolutely must take a nature tour in Iceland. Our wonderful guides Salty Tours took us to secret spots including black sand beaches, waterfalls and elf caves, instead of the usual Golden Circle. (Here are all my Iceland photos and posts, to help you plan a trip here.)
Enjoy the ethereal video of my Iceland adventures above and on YouTube @lacarmina. There's footage of me dipping into the Blue Lagoon and taking selfies with plump Icelandic horses!
My white rabbit (Miffy) and I went onward to Manchester UK, where we were working on stories with support from the tourism board. These British adventures included Alice in Wonderland high tea…
… and a pilgrimmage to Manchester music landmarks, including Salford and Sons. (Enjoy the full story about my The Smiths and Joy Division music tour.)
After a train ride through the Yorkshire countryside, I arrived at the seaside town of Whitby. We did a magazine cover shoot at the Dracula abbey that inspired the Bram Stoker novel.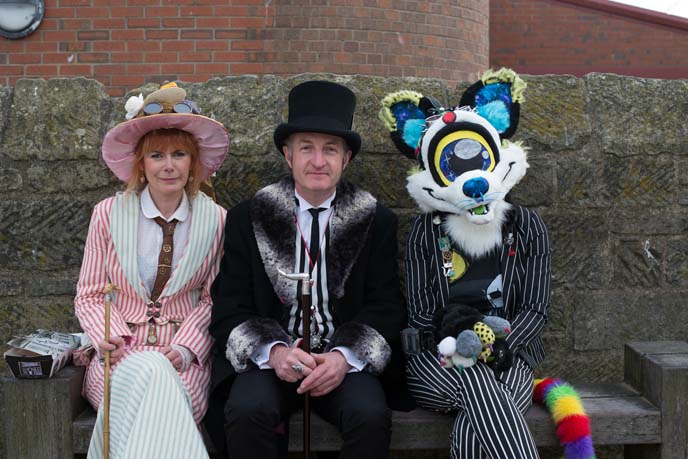 Such fun to finally experience Whitby Goth Weekend, where Andi Sex Gang and other Gothic greats performed. For more photos of the event, take a gander at all my England posts.
I then went back to Tokyo, Japan for a Travel Channel TV shoot. I can't reveal anything about this TV hosting gig yet, but when it airs next year, I'll be sure to let you know.
I also got to see the Japanese cat temples, Gotokuji and Imado shrines (featuring thousand of lucky cat statues). I haven't had a chance to blog about this yet… still so many posts from 2015 that need to go up…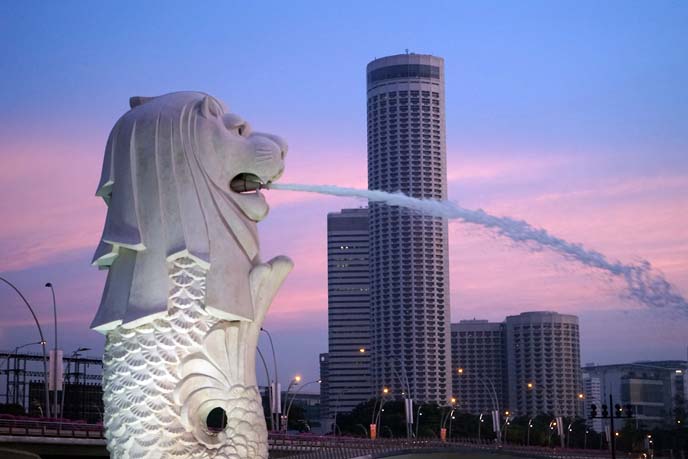 In May, I traveled to Singapore for the first time (it was a year of many firsts). We got insider access at Marina Bay Sands, and ate our way around the city — from high end molecular gastronomy, to hawker center street food.
I still have a Little India and Chinatown post to share with you, but until I get around to it, you can see all my Singapore travel tips so far.
And then, there was Bali — land of temples and spirituality. I thoroughly enjoyed my time here with my friends Cohica Travel, and think back fondly at our temple tour around Ubud.
We also had far too much fun taking a Bali cooking class at the Ritz-Carlton Nusa Dua, with these jolly chefs!
I invite you to check out my Indonesia posts here, for a visual diary of my time on the island.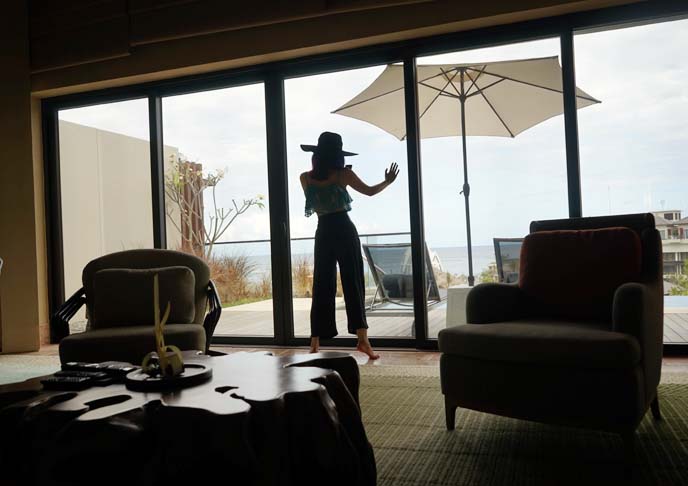 That takes us up to June! Next up, I'll look back at memories from the second half of the year.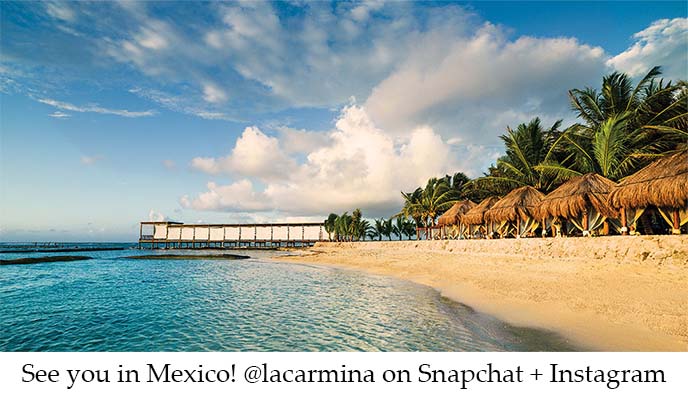 And what's next? Off to New York City and Mexico — with partner in crime Yukiro! We'll be celebrating New Year's Eve, and kicking back at the new Karisma El Dorado resort in Riviera Maya / Tulum.
I'll be posting inspiration all throughout these travels. Join us on my social networks @lacarmina — Instagram, Twitter, Vine, YouTube, Facebook page.
How about you — what were your favorite moments of 2015? Did you achieve any goals that you set, or experience something extraordinary?