Blogging year-end summary! Southeast Asia tours, Europe & North Africa press trips.
Happy New Year! Before we jump into 2016, let's wrap up the second half of my "Year in Review" — which included journeys to Morocco, Cambodia, Vietnam and Portugal.
This year, I was fortunate to work with a number of travel partners that made these trips possible. I'll give you a deeper look at how these blogging projects come together (case studies, if you will). Hopefully this sheds some light into the way we team up on projects around the world.
The downside of being a road warrior is that you can't spend as much time with your pets…
But my Scottish Fold cat had his own adventure this summer. He went on a stuffed toy tour of Poland, with Panda Tours. (Here's the full story.)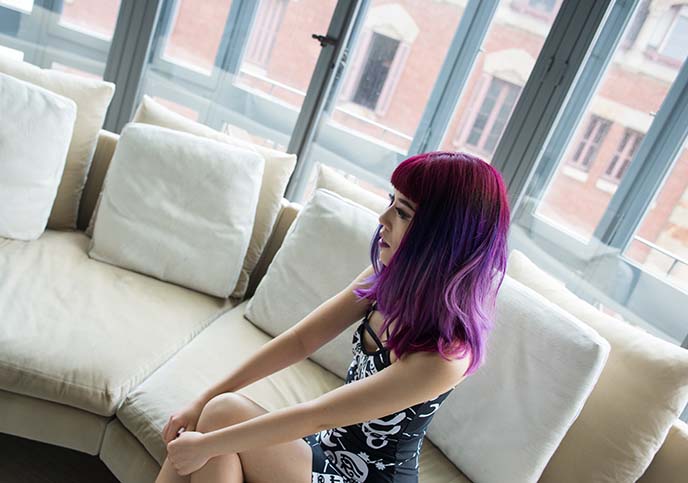 Meanwhile, my film team and I went on a long and slightly grueling trip throughout Spain, Morocco and Portugal.
Since we aren't on the road full time, we try to combine as many destinations, partners and projects into a two or three-week leg. This way, we can keep flights to a minimum and capture a lot of content, in a limited amount of time. Then, we can go home and work on this material for you, in various formats (videos, travel stories, photos).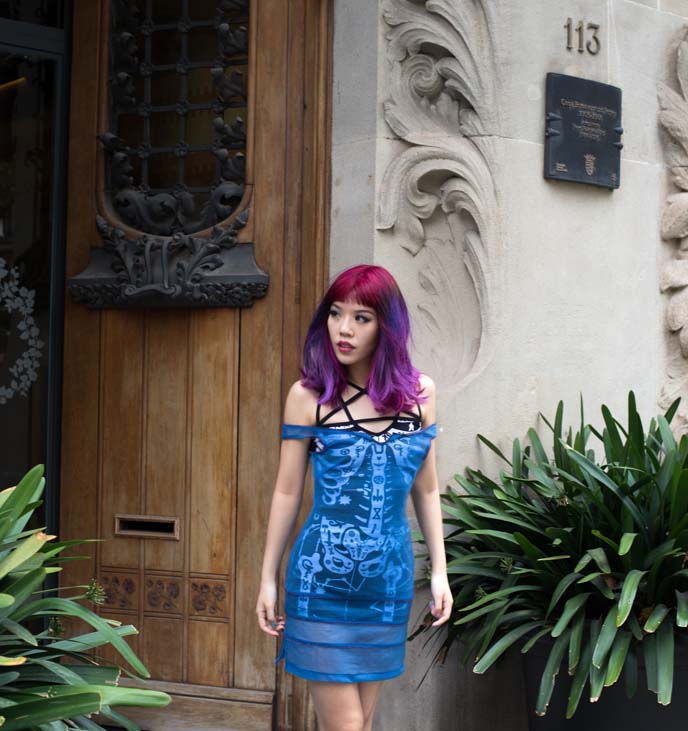 For our Southern Europe journey, we partnered with Spain Tourism Board, Portugal Tourism, and Eurail (riding between the cities on their rail passes). We also stayed with hotels like the art nouveau El Palauet Barcelona (here are all the photos).
We'll only ever team up with partners that are a natural fit with our niche (artistic, creative, offbeat travels). It's a delicate balance, and we turn down a lot of offers. At the end of the day, our primary mission is to capture worldwide stories that otherwise wouldn't get a voice — such as punk rock artists in Iceland, and women running collective businesses in Morocco.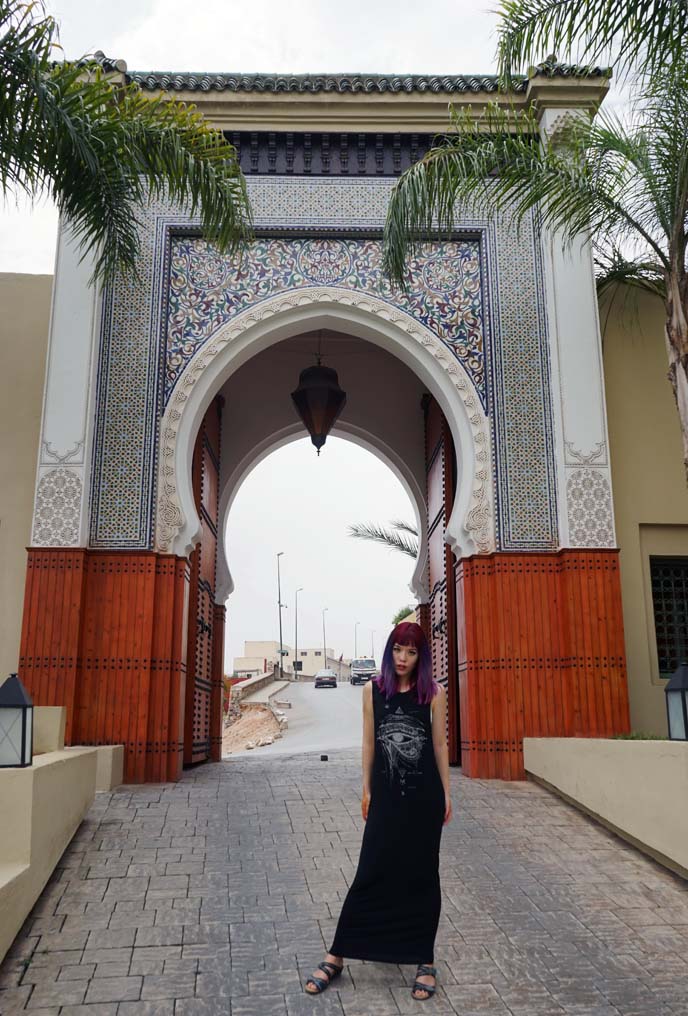 A perfect example: We worked with Plan-It Fez Tours for our Morocco journey (driving from Tangier to Fez, Marrakesh, Essaouira). Thanks to their translation and expertise, we were able to stay in Berber villages and interview locals. 
We were happy to get the word out Plan-It Fez, since their approach was exactly in line with ours (and we wholeheartedly recommend their tours for travelers to Morocco). With their support, we were able to dive right into the culture — such as by taking a henna workshop with ladies of all generations.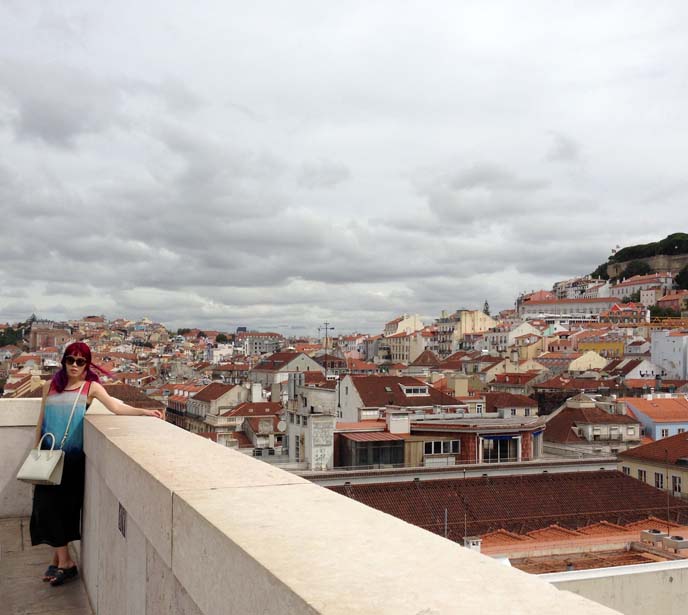 As I mentioned, we try to visit multiple destinations in one go. From Marrakesh, we flew to Lisbon and took the train to Porto.
When tourism boards assist us (with a driver, accommodations, meals etc), we can cover more ground in a short period, without stressing about the logistics of getting around. Keep in mind that we aren't traveling as tourists for leisure, but have work responsibilities — so we can't just show up somewhere and "wing it."
I haven't gotten around to sharing all my stories from Portugal yet, but they're coming up… and this country is now one of my favorites in all of Europe!
I also frequently travel for television hosting jobs, especially in Asia. In spring, I was in Tokyo for a Travel Channel shoot. Later that summer, I was flown to Hong Kong for a major US network TV project. As usual, I must keep mum until it comes out… and it can take a while.
For example, I filmed with German TV in Hong Kong last year, and didn't get to post the clip until recently (watch me on Inside TV with Palina Rojinski).
While in Hong Kong, I also did a dark fashion photoshoot with my friends. I also collaborated with a new pet supplies company called Pet Sensei, which has Basil as its mascot! (All the details and modeling images here).
When I have time off in Hong Kong, I take the opportunity to find cute shops and cafes to share with you. One of my most popular articles last year was about the Hello Kitty Chinese dim sum restaurant, and it's no surprise why.
Hanoi is only a two-hour flight from Hong Kong… say yes to an adventure, always! This time, I collaborated with Vietnam Food Tour. Similar to Morocco, I was able to have an immersive, foodie experience thanks to the help of these local experts.
From making spring rolls with a village grandma, to interviewing tattoo artists in Hanoi, Vietnam surpassed all my expectations. (Read all my Vietnam travel posts here.)
We made a casual video about these Vietnamese adventures — watch it above, for pirate shenanigans!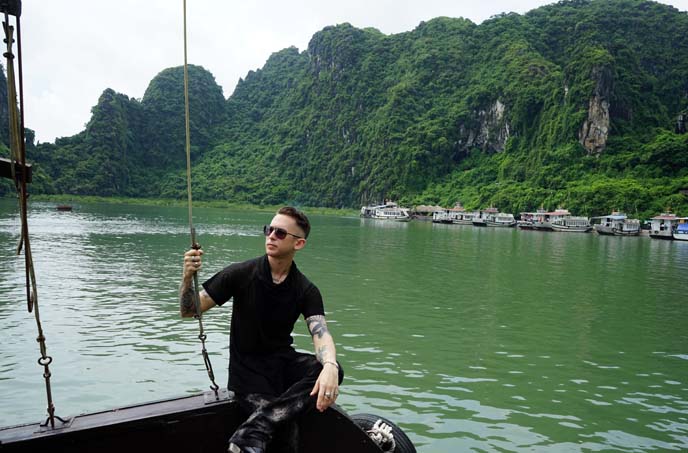 You've probably noticed that I travel with different people (who help me with the photography and videos). Who accompanies me?
It depends on the job, location and availability, but I'm always around friends — which makes these trips all the more fun.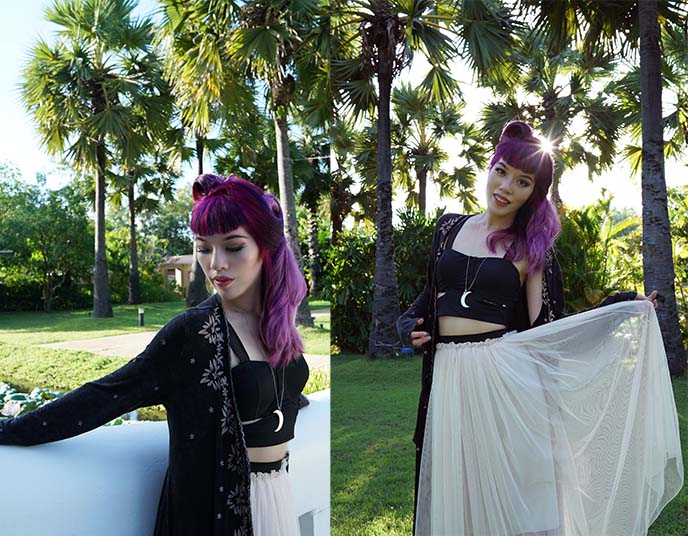 I wrapped up 2015 with a journey to Cambodia, thanks to my long-time flight colleagues HK Express.
I felt at peace in Siem Reap as soon as I arrived. One of my favorite outfit shoots of the year was this one, at Le Meridien hotel (another partner that shares our artistic leanings). Soon, I'll share a video from our Cambodian travels.
It was unthinkable — even a few years ago — that I'd be able to see such incredible places around the world, with my own eyes. The sunrise at Angkor Wat temple was one of the magic moments of 2015, and I'm excited for what 2016 holds.
If my 2015 was all about travel, then what will be the word for 2016? Technology. I have to keep my current project secret for now, but it's happening — and I'll share the news with you as it unfolds.
Sending you all the best for 2016. Be bold, take a leap, live life according your terms… and let this be the most extraordinary year yet!
And don't forget, you can take part in my current travels in Tulum, Mexico on my social networks @lacarmina: Snapchat, Instagram, Twitter, Vine, YouTube, Facebook.