Hosting a Travel Channel TV series in Tokyo! Using Happn app to meet new people through everyday coincidences.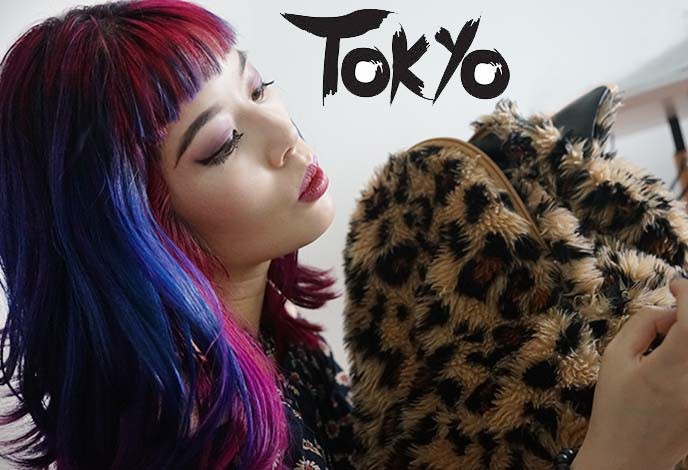 Tokyo remains one of my favorite cities on the planet. There's always something new (and usually cute!) to discover here.
I recently filmed in Japan with a new Travel Channel TV series, and am delighted to finally share behind-the-scenes from the shoot.
As we whiz through Tokyo's coolest districts, I'll also introduce you to a fabulous French app called Happn, which seizes everyday coincidences and lets you meet the people you cross paths with!
Last month, I revealed I'm the host of a new Travel Channel TV series (Japan episode) called "Could I Live There?" Above is a teaser clip; you can also see it on YouTube.
("Tokyo's Cute Culture" airs again on March 29th at 8:30am. Soon, the show will be available for download on Amazon.)
The Travel Channel team and I filmed all over Tokyo. Can you imagine how many people I must have walked past, during this TV shoot alone?
I snapped this photo in busy Akihabara, and it made me think. People are always on their phones, and yet, it can be hard to start up a real-life conversation.
I was excited to learn Happn was launching in Japan, as it's a brilliant way to bridge these gaps.
This free app lets you give a second chance at a first encounter. It first launched in Paris in 2014, and is now is in over 35 cities worldwide.
Happn is all about facilitating real-life connections. Every time you cross paths with another user, their profile appears on your app: a starting point for getting to know someone new.
On a busy day like my Travel Channel TV shoot, I'm sure I walked by or near tons of interesting people. (The app connects you with users within a 250m radius.)
However when we're caught up in work, or in a hurry to reach the next location, there's no time to interact.
We filmed an intro at Hachiko dog statue, near the busy Shibuya crossing. As many as 2500 pedestrians cross this street every time the light changes!
So many people gather here in Shibuya — but are often too shy to strike up a conversation.
Happn lets them see the number of times they've crossed paths with someone, as well as the time and approximate location of the last encounter.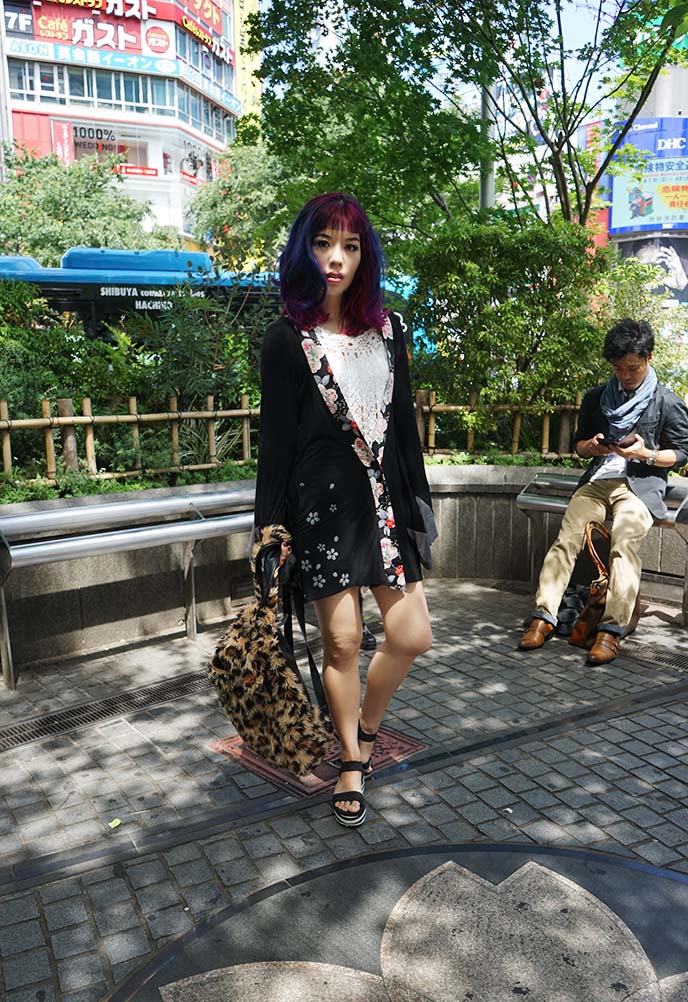 Wouldn't it be fun if the fellow behind me was checking his phone, and finding me on Happn?
If there's a user who you want to get to know better, you can Heart their profile (the person doesn't get a notification, so it's private). If that person Hearts you too, you can then start up a conversation.
You never know… one of the people you cross paths with could be a special guy or girl destined for you!
I love how Happn lets me meet new friends with common interests. As you know, I'm an animal lover… and was in my element when we filmed at Deco's Dog Cafe.
Owners bring their puppies here to dine on gourmet food, and see other dogs.
In Japan, locals can be reticent about conversing with people they don't know. An app like Happn breaks the ice.
"Hi, I was at Deco cafe too! Where did your poodle get her cute dress from?"
"Perhaps we can exchange cooking tips for organic dog food!"
I have a feeling Happn will be especially popular in Akihabara, the high-tech otaku district. 
Maid cafes are big here, since they let customers talk to the staff about manga, anime and other "nerdy" interests. 
No need to be shy when you can first chat about shared hobbies on the app.
As you can see, I went to all types of neighborhoods for my Travel Channel shoot. We filmed a segment at the Odaiba hot springs, Oedo-Onsen-Monogatari. 
The final "decision scene" took place at a verdant Shinto temple.
In the end, did my "relocation" clients decide to move to Japan? You'll have to tune in to find out. ("Could I Live There"? airs regularly on Travel Channel.)
I think anyone new to Japan would have fun using the French app Happn. It's a charming way to meet people, from real life encounters.
Who knows — you could bond over your passion for kawaii mascots, creepy accessories, or a heaping plate of pasta!
Perhaps you'll even cross paths with me! (If you're intrigued, here's where you can find out more about Happn.)
Hearts for all of you — I wouldn't have these opportunities in Japan without your support. More Tokyo coverage to come, and I hope you enjoy the Travel Channel show that I hosted.