Category Archive for
Books + Magazines
Hello, it's been a minute! I was MIA because I flew somewhere for a major TV appearance… I can't talk about it yet, but I'm thrilled to be back to the land of television, and will share the details with you once I can.
Thank you again for the love for "The Little Book of Satanism!" Pleased to share that my book is now available from The Satanic Temple's web shop, as well as in the physical store at The Satanic Temple's Salem headquarters.
Featured in Forbes | Publisher's Weekly | Dazed – The Little Book of Satanism is an accessible guide to Satanic culture, history and ideas with a foreword by Lucien Greaves. Little Baphomet seems to like it…
See more details about my latest book here, as well as links to many retailers (it's available worldwide in paperback and digital, and published by Simon and Schuster). Thanks to everyone who read it and reached out — it's amazing to see my book on the shelves of Barnes and Noble, Powells, and other bookstores!
And more good news… a Spanish version of "The Little Book of Satanism" will be out soon! Some of you asked about translations of my book, and Ulysses Press made it happen.
"A thoughtful, concise examination of the history of the devil [that] cuts through the Satanic Panic myths that are still prevalent today." – Forbes Magazine. See more info about my book here.
I'm also happy to see that many of you are traveling to Japan once again, now that the country is open to tourism. I was in Tokyo and other areas last August/September, and still have tons to share.
I'll begin with a cute / Goth / alt shopping guide to Shinjuku, as I hope this might be useful to you when you travel to Tokyo! Read on for a tour of Marui Annex, Studio Alta, Don Quixote, Sanrio stores, and more. 
Everyone knows Harajuku is the center of youth / alternative fashion, but Shinjuku has tons of pop culture boutiques as well. Whenever I'm in Shinjuku, I stop by 0101 Marui Annex department store to peruse the latest funky shops — like the Godzilla boutique!
The ground floor pop-up is dedicated to all things "Gojira" and his fellow dai kaiju. Find Mothra t-shirts, Godzilla head statues and other monstrous delights.
The bottom floor of Marui Annex also holds the Cinnamonroll Cafe. It's a theme cafe dedicated to the cute bunny Sanrio character with long floppy ears.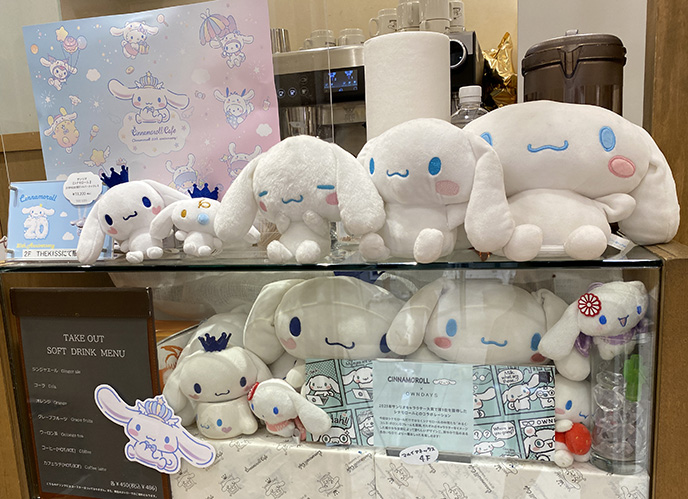 You can dine on ice cream parfaits and curries shaped like Cinnamonroll's face, and sit at a table with one of the large plush toys.
The old Marui One Shinjuku was a treasure trove of Gothic and Lolita fashion. Today, this style is less popular and many labels dissolved — but Marui Annex still has a good number of kawaii and Loli boutiques in a single location, such as Milk.
I found a pentagram, Satan silhouette and "Vampires" shirt at Milk Boy. Equally scary is the rack of Miffy socks from the bunny-themed boutique in Marui Annex!
Walk around the multi-floored Marui Annex, and you'll come across lots of cute mascot goods like these.
An entire store contains merch from lesser-known kawaii characters.
Marui has art displays as well, such as these cardboard anime devil ladies.
You know you're in Shinjuku when there's cuteness everywhere you look.
The seventh floor of Marui 0101 Annex is home to multiple boutiques that represent Harajuku, Jpop and Kawaii culture. 
These include Emily Temple Cute, which has been around for ages…
… and my personal favorite, Kera Shop. The racks carry a variety of designers, and the fashion leans towards the darker side (Goth, punk, metal).
Even if the subculture is smaller now, the alternative handmade fashion remains inspiring — case in point above.
Mana's Moi-meme-moitie brand has a presence at Kera Shop on the 7th fl of Marui Annex.
As you can see, the old school Kera Magazine / Gothic Lolita Bible styles are still alive (or undead).
Angelic Pretty is as pink and candyland-frilly as ever.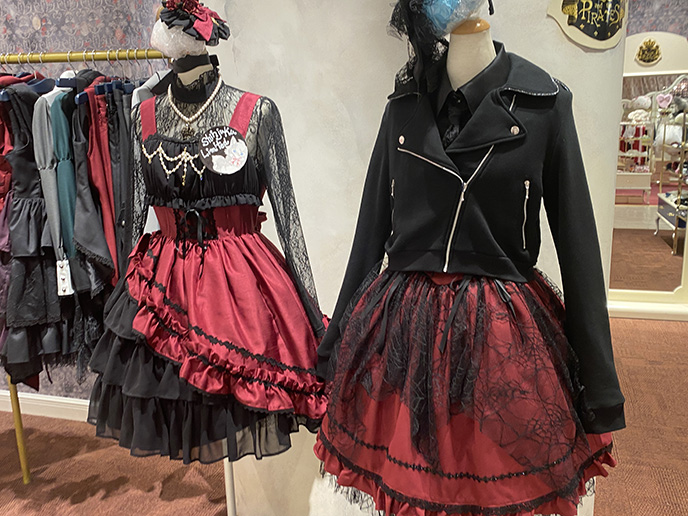 Alice in the Pirates still brings the fierceness with black and red rock asymmetry.
Jirai Kei is currently all the rage — you'll see a lot of young Japanese wearing dark girly styles like Amavel.
But there's something for every type of alternative dresser at Marui, including urban and rave garments.
Speaking of undead vampires… I ran into an exhibition by Hyde, J-rock lead vocalist of L'Arc-en-Ciel in the 1990s.
"Fantasmagorie: The Ghost Show 1799" displays gentleman-meets-Jrocker outfits and videos made in collaboration with Hyde.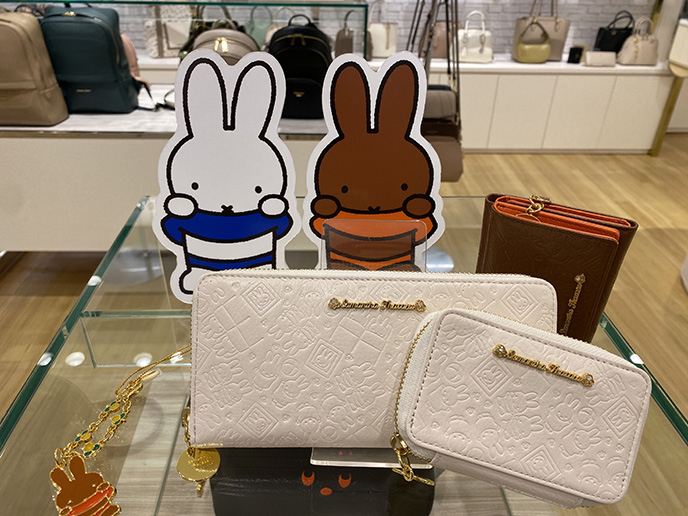 Marui Annex is the best one-stop shop for alt fashion in Shinjuku. However, there are many other department stores in the area worth perusing — including Lumine, Keio, and others near the station.
I ran into a Miffy × Samantha Thavasa wallet / bag collaboration…
… and a Samantha Vega x Sanrio characters collab! I was tempted to get this studded black Kuromi tote purse.
Happy to report that Kuromi is dominating Tokyo. You can find her memorabilia everywhere, including in Don Quixote.
Donki is, of course, the giant Japanese "general store" packed with everything from mascot socks to snacks and adult toys.
I always stock up on skincare and other necessities at Don Quixote. The Shinjuku location is rather packed, but has everything including Keroppy face masks. (Go to the Shibuya Donki for a more peaceful shopping experience).
Shinjuku has multiple Sanrio stores. Yukiro and I were a bit puzzled by the Sanrio x Sailor Moon collaboration… they did Sailor Jupiter dirty!
Of course, Sailor Mercury got the Kuromi Goth treatment.
From Shinjuku, you can also easily hop over to Ikebukuro to check out additional kawaii stores in/around Sunshine City. I had to stop by Flower Miffy.
The name says it all. Miffy flower bouquets and other home goods.
I always stay in Shinjuku, as there's so much to see, eat and do here.
The Kabukicho red light district never fails to please… Who wants to see the BJ Group BJ boys?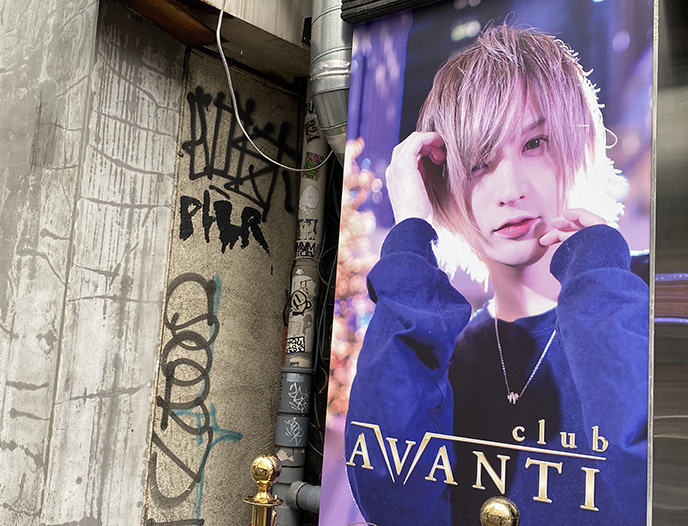 This is the area for host clubs and silly host boys like the fellow above.
Studio Alta (across from Shinjuku station east exit) isn't as funky as it used to be. There are only a few alt stores now, like the one above.
I'm digging this Hello Kitty skirt, beanie and sweater combo.
Oversized sailor shirt with Kuromi in purple, yes please.
And here's a Satanic bunny with a pentagram and caduceus.
The Hello Kitty store "Gift Gate: Elegant Shinjuku" is another classic stop. Snap a photo with the big Kitty statue outside.
Inside, there are all sorts of Sanrio goods and displays like Hello Kitty in a wedding dress.
I was in Japan right before Halloween, so I got to see slightly odd spooky designs like the above. (Of course, Hello Kitty is the devil while Kuromi is a maid.)
As for food… Shinjuku has it all. The Baskin Robbins next door to Gift Gate has smiling Pikachu cakes, as well as other Pokemon characters.
I'm fond of Coco Ichiban curry, conveyer belt sushi, and takoyaki (there's a stand near the Godzilla Hotel in Kabukicho).
And don't forget the many dollar stores and game centers! Wander around and pop into a few arcades — I came across Miffy in this UFO gaming machine.
I hope you enjoyed this updated Shinjuku shopping guide. Let me know if you make it to Japan this year, and what else you'd like to see on my blog! And you can always reach me at @lacarmina social media.
PS – I'm honored to be featured by the Tokyo Metropolitan Government! In this interview, they highlight my work in Japan pop culture and underground journalism.
Thank you for your support for The Little Book Of Satanism: A Guide to Satanic History, Culture, and Wisdom, which is now out! My latest nonfiction book — about the development of Satanism and its values — is available everywhere in paperback and digital, published by Ulysses Press / Simon and Schuster.
To get a copy, simply Google "The Little Book Of Satanism" and your country name. You can also ask your local, indie book shop to order it for you. Or find my book at the links below:
ORDER NOW from Amazon ♡ Kindle (digital) ♡ Barnes and Noble ♡ Bookshop
♡ My Simon & Schuster book page has links to other retailers worldwide — including UK stores ♡ Chapters/Indigo ♡ Amazon Canada ♡ Dymocks Australia.
I'm grateful to all who reached out — thank you for supporting the book, and I hope you enjoy reading it! Here's a look at the cover design of The Little Book Of Satanism — I love how it turned out.
Lucien Greaves of The Satanic Temple wrote the foreword and contributed ideas for the design (a Baphomet with gentle eyes, and a block print style). It's in my signature purple color, with an elegant font and subtle pentagrams. The publisher and I wanted to avoid the "scary, heavy metal, black and red" type look typically associated with Satanism. Rather, I hope the cover conveys that the religion has a rich historical and cultural basis, and is a meaningful path for many worldwide.
Thank you for supporting The Little Book Of Satanism by sharing this post!
To celebrate my book release, Joey Wong and I did a photoshoot in Akihabara, Tokyo. This is the Electric Town district known for its anime and manga shops, video game and purikura arcades, maid cafes, and otaku / nerd everything.
(Wearing a Kikirara Shoten skirt, and Cruella black/white pearl necklace by Lily Streeter. The "Satan is my Daddy" cropped t-shirt seemed appropriate for the occasion.)
Here's a peek at the inside pages of The Little Book Of Satanism.
As I trace "the Devil's hoofprint" on society and culture through the centuries, a theme emerges. Time and time again, it is the marginalized that are labelled as Satan's bedfellows, and suffer unjust consequences from ostracism to jail and executions (such as with the witch trials).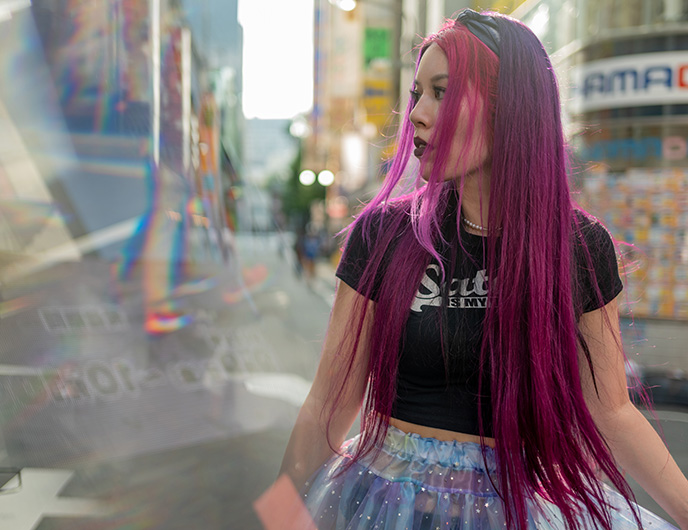 As The Little Book Of Satanism is a short and accessible guidebook, I hope it can help a general audience better understand what Satanism really is about. Many people thinks of Satanists as they are portrayed in horror movies: evil followers who believe in a real Devil, and invoke him for nefarious means. This isn't at all what religious Satanism is about, and it's time to lay these damaging, pervasive stereotypes to rest.
My book is 145 pages so it's a quick read. You can easily pack the small paperback in your bag to read on public transit, or on your travels. The sections of The Little Book Of Satanism are as follows:
– Foreword by Lucien Greaves
– Introduction: Sympathy for the Devil
– Part One: "Please Allow Me to Introduce Myself"
– Part Two: Historical Satanism—the Middle Ages to the Early Twentieth Century
– Part Three: Modern Satanism—the Mid to Late Twentieth Century
– Part Four: Satanism Today—the Twenty-First Century
– Conclusion: Your Own Personal Satan
It was apt that we did this shoot in Tokyo — because that's where I first became intrigued by Japanese Satanism, and started writing about it for this site and other publications. Contrary to stereotypes, practitioners value personal self-expression, critical thinking, anti-authoritarianism, and other positive values.
Only about 1 percent of Japanese residents are Christian, so Satanists in Japan don't grow up with the theocratic influences that one sees in places like the US. (I discuss this in detail in my OnlySky article about Satanism in Japan).
However, Japanese society is notoriously conservative, collectivist and conformist. In this context, Satanists find meaning in the metaphor of Lucifer as the ultimate rebel. Many were drawn to unofficial translations of Anton LaVey's works, and resonated with the ideas of pursuing one's self-interest and not bending the knee (especially in the context of a society of polite passivity).
I hope my book provides a short but comprehensive overview of the religion, and helps to answer questions readers might have about Satanism. For instance, there are sections with illustrations about the meaning of Satanic symbols (like the inverted pentagram, and the goat-headed Baphomet). I also discuss ritual practices, origins of the concept of the Devil, Satanic art / literature / music, the influence of individuals like Aleister Crowley, and more.
To give you a better sense of the contents, here's the back copy of The Little Book Of Satanism:
Satanism is often misunderstood as a religion that worships an evil Prince of Darkness. But in reality, modern Satanists are nonviolent and consider the Devil to be a positive metaphor for the pursuit of knowledge, reason, and justice.
A window into the fascinating culture and practices of Satanists, The Little Book of Satanism details the Devil's footprint on historic events over the centuries and dispels misconceptions about ritual abuse and serial killers. In addition to contextualizing the core values of practitioners, this accessible guide covers:
SATAN'S BIBLICAL ORIGINS ● HISTORICAL SATANISM, FROM WITCH TRIALS TO THE SATANIC PANIC ● THE CHURCH OF SATAN AND THE SATANIC TEMPLE ● THE DEVIL IN POP CULTURE ● SYMBOLS AND RITUALS
Written by award-winning journalist La Carmina and with a foreword by The Satanic Temple cofounder Lucien Greaves, The Little Book of Satanism shines a light on the religion's affirmative values that oppose arbitrary authority and champion scientific rationalism and personal liberty.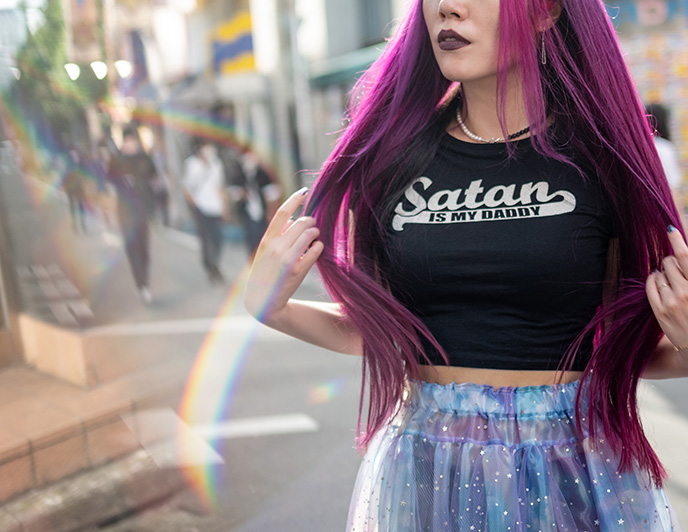 Thank you again for your kind encouragement! I'm grateful to all who reached out and shared my book on social media, or pre-ordered it. 
Lucien Greaves (spokesperson and co-founder of The Satanic Temple) wrote the foreword to The Little Book Of Satanism. We chatted about the book and why he recommends it in this podcast episode on his Patreon.
THE LITTLE BOOK OF SATANISM: A Guide to Satanic History, Culture & Wisdom is published by Simon and Schuster, so you can get it anywhere in the world. Ask your local bookstore to order it, or search for the book title and your city/country to find it.
You can ORDER MY BOOK via Amazon ♡ Kindle (digital) ♡ Barnes and Noble ♡ Bookshop
♡ Link to other retailers worldwide — including UK stores ♡ Chapters/Indigo ♡ Amazon Canada ♡ Dymocks Australia.
The Little Book of Satanism is my fourth book. My previous books include Cute Yummy Time and Crazy, Wacky Theme Restaurants: Tokyo (published by Penguin Random House).
Get The Little Book Of Satanism here — and please tell your friends!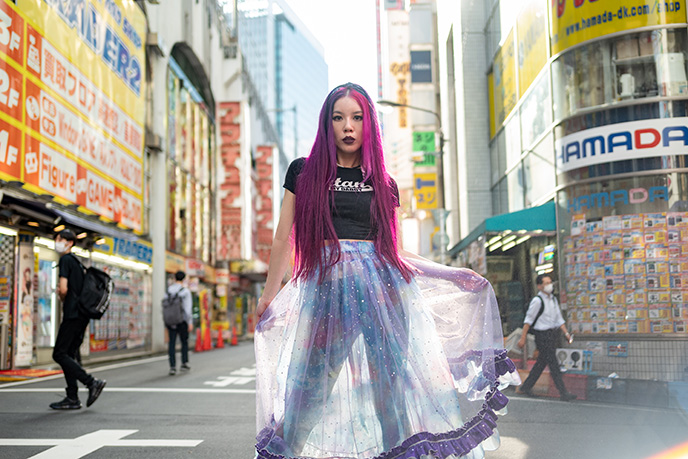 The new book has gotten some great press so far — including features from CBC Radio, Forbes Magazine, Columbia University Magazine, Fodor's, Metropolis, and other major publications. It's been fun to do interviews and podcasts with a variety of media outlets.
Book reviews of The Little Book of Satanism have also been coming out. OnlySky says: "La Carmina offers a fresh, brisk, accessible introductory overview of Satanism, past and present […] with a sharply-inviting foreword by one of the founders of The Satanic Temple, Lucien Greaves. La Carmina's deftness in writing a "little book" on Satanism is most laudable."
Reviewer The Magical Buffet writes: "It is no easy task to unweave the tapestry that creates what Satanism is today, but La Carmina does an excellent job untangling the web and laying out a timeline for us to follow. In "The Little Book of Satanism," author La Carmina makes a compelling argument for modern Satanism and the role a modern take on Satan could play in your personal spiritual practices. If you're even slightly curious, I highly recommend getting yourself a copy of this book."
Thank you again for your interest in The Little Book Of Satanism! If you have any questions or want to interview me about the book — please contact me here or leave a comment below.
And if you might be willing to share my book with anyone who might be interested, I'd be most grateful. You can also find me @LaCarmina on all social media.
FIND MY BOOK on Amazon ♡ Kindle (digital) ♡ Barnes and Noble ♡ Bookshop
♡ My Simon & Schuster page links to other retailers worldwide — including UK stores ♡ Chapters/Indigo ♡ Amazon Canada ♡ Dymocks Australia. Thank you!
Pick up The Little Book Of Satanism here — and thanks for sharing this post.