Category Archive for
Morocco
Morocco road trip and travel video — let's do it!
My friends and I continued our journey from Marrakesh to Essaouira, where we relaxed in the beach town and saw the famous tree-climbing goats. We then met women running an argan oil collective, and stayed with a Berber family that gave us cooking lessons. 
All these eye-opening adventures are featured in our new travel video about Morocco. (Produced by the amazing Borderless Media.)
We wanted to put the focus on women in this country, running businesses and carving out their own paths. Please take a minute to watch the episode above and here — we appreciate your support!
None of our Morocco travels would have been possible (especially in a single day!) without our expert guides, Plan-It Fez.
Our driver highly recommended Essaouira, a seaside town about 2.5 hours away. He was spot on: Essaouira turned out to be one of the highlights of our Morocco journey.
We drove down a long stretch of beach, and immediately sensed the laid-back hippie vibe. No wonder Jimi Hendrix and Bob Marley loved Essaouira (we saw his face on a few buildings here!)
This port city has a history that goes back to prehistoric times. It was taken by the Portuguese in the 16th century, and surrounded by fortress walls. 
Outfit Of The Day: Top by Cameo The Label, and black pants by Armani.
Today, Essaouira still feels like a Medieval city. We wandered the streets sandwiched by tall stone walls, and browsed for colorful handicrafts in the kasbah.
We saw quite a few cats along the way! They stayed true to the Essaouira vibe, relaxing among the camel-skin purses.
Moroccans love to come here for honeymoons and getaways. I spotted this woman sitting on the medina wall, looking out at the sea.
We stopped for mint tea at a restaurant by the beach. The view from above: timeless.
Game of Thrones is partially filmed in Morocco (for the scenes with Daenerys the Dragon queen — remember my photoshoot inspired by her in Iceland?) Essaouira's medina and fortress towers look like the sets from the HBO series.
Flying carpets and cobblestone tunnels. Morocco gets my imagination going.
Where else in the world can you come across a scene like this? One of the many joys of travel is being able to see, hear and breathe it all for yourself.
We enjoyed leisurely walking around Essaouira and seeing the arts and crafts for sale in the streets.
Outfit details: My black crop top is by Cameo The Label, and the silky pants are Armani.
Fez and Marrakesh's vendors can be a bit aggressive, getting in your face and hounding you to buy something.
Essaouira, in contrast, is a laid-back experience. You can browse items as peacefully as this sleeping cat, without feeling pressured.
So many fez hats to choose from! I can't get over the amount of colors and textures in a single frame.
I found giant double-doors to pose with, next to street art that read "Mogadooor!"
Good thing we had our Plan-It Fez guide/driver with us to explain the meaning behind the pun. The Portuguese couldn't pronounce the town's name, so they called it Mogador. (What an ominous , Tolkien-worthy title!)
We piled back into the van and continued the road trip. Do my eyes betray me… or are those goats standing on top of tree branches? 
There's no Photoshop here. Moroccan goats can scramble up argan trees, and feed on the leaves while balancing on the branches!
Morocco is rich with plantations of these short argan trees.
We stopped by an argan oil collective, run by Berber women. They showed us how they turn the nut of the fruit into oil, using a manual process. Fantastic to see these ladies working together and running a business, like the bakery that we saw with Plan-It Fez.
Recently, argan oil has become a favorite ingredient for beauty products. It's rich in natural oils and vitamins, which keeps your hair and skin silky.
I have been using argan oil in my hair for years, and also love argan oil body butter for moisturizing. Even if you can't be in Morocco, you can find organic argan products online (click below):

The nut is also rich in vitamin E. After grinding and filtering, Moroccans love to dip bread in the oil, or drizzle it over couscous and salads.
The road trip was a pleasure thanks to our driver Lotfi, who entranced us with stories of Moroccan culture, and even gave us a CD of Berber folk music. He stopped by a viewpoint, and a camel came to say hello.
We drove further through the foothills of the Atlas Mountains. Finally, we arrived for a very special stay at the Berber Cultural Center in the village of Imintanoute (about 3 hours from Marrakesh).
This cozy, home-style stay is run by Mohamed and his family. The facilities are safe and secure, and the family goes all out to offer warm Moroccan hospitality.
We sat on the carpets and drank mint tea, made in the Berber way by Khalid (rinsed and poured from up high).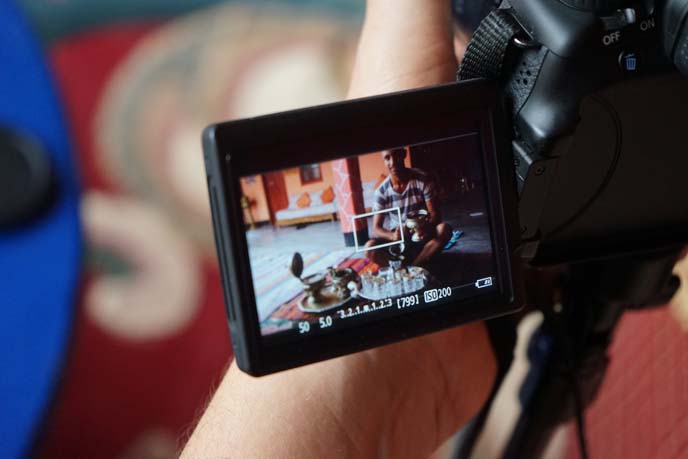 Filming, always. You can see this scene in action, in our new travel video about Berber culture and traditions.
We enjoyed getting to know the sweet family — all the adults spoke fluent English, and the children were curious and playful. This little girl was fascinated with Melissa's iPhone camera, and then ran around the picturesque courtyard with her dad.
The Berbers are the indigenous people of North Africa — many of them have light colored eyes!
One of my favorite ways to learn about culture is by taking cooking lessons. The family showed me how to prepare goat stew with turmeric and other spices, heated in a tagine.
I followed along with the cutting and layering of ingredients such as onions. The tagine is heated with coals — we let the food simmer, stirring it from time to time.
Meanwhile, Melissa learned how to roll and pat bread in the Berber way.
We took the dough outdoors, and it was baked in a stone oven. Such a joy to experience the Berber lifestyle for a day!
The best part was sitting with the family to share the feast. Melissa was the "Bread Queen," meaning it was her duty to break and pass bread to everyone at the table.
Then we went to look at the clear night sky dotted with constellations — and saw a shooting star. 
If you are in Marrakesh, I hope you'll consider spending at least a night at the Berber Cultural Center in Imintanoute. It's a rewarding and immersive experience, and we were glad to support this kind family-run hotel. Make a funny face at the boy Anir for us!
I leave you with this peaceful scene from breakfast, where we shared fresh-made bread dipped in argan oil and the freshest jams and butter, washed down with mint tea.
Thanks to Plan-It Fez Tours, we met so many lovely people and got immersed in Berber culture. It was well worth having them as our guides, as there was no way we could have seen / done all this in a day, on our own. I encourage you to look them up when you visit Morocco, as they can customize a trip for you too.
PS — please take a minute to watch our Morocco travel video — I hope you enjoy our work! 
Happy New Year! Before we jump into 2016, let's wrap up the second half of my "Year in Review" — which included journeys to Morocco, Cambodia, Vietnam and Portugal.
This year, I was fortunate to work with a number of travel partners that made these trips possible. I'll give you a deeper look at how these blogging projects come together (case studies, if you will). Hopefully this sheds some light into the way we team up on projects around the world.
The downside of being a road warrior is that you can't spend as much time with your pets…
But my Scottish Fold cat had his own adventure this summer. He went on a stuffed toy tour of Poland, with Panda Tours. (Here's the full story.)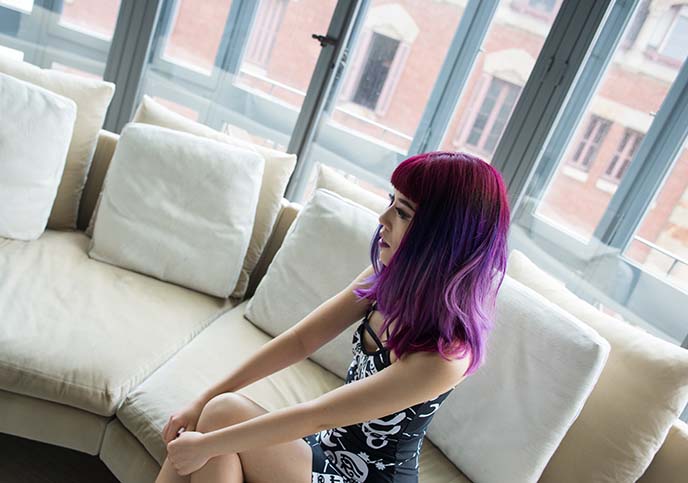 Meanwhile, my film team and I went on a long and slightly grueling trip throughout Spain, Morocco and Portugal.
Since we aren't on the road full time, we try to combine as many destinations, partners and projects into a two or three-week leg. This way, we can keep flights to a minimum and capture a lot of content, in a limited amount of time. Then, we can go home and work on this material for you, in various formats (videos, travel stories, photos).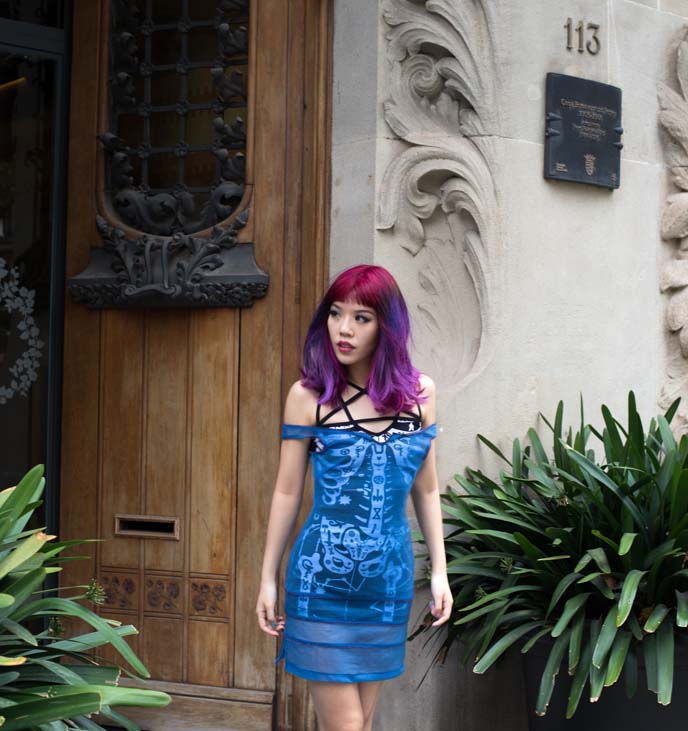 For our Southern Europe journey, we partnered with Spain Tourism Board, Portugal Tourism, and Eurail (riding between the cities on their rail passes). We also stayed with hotels like the art nouveau El Palauet Barcelona (here are all the photos).
We'll only ever team up with partners that are a natural fit with our niche (artistic, creative, offbeat travels). It's a delicate balance, and we turn down a lot of offers. At the end of the day, our primary mission is to capture worldwide stories that otherwise wouldn't get a voice — such as punk rock artists in Iceland, and women running collective businesses in Morocco.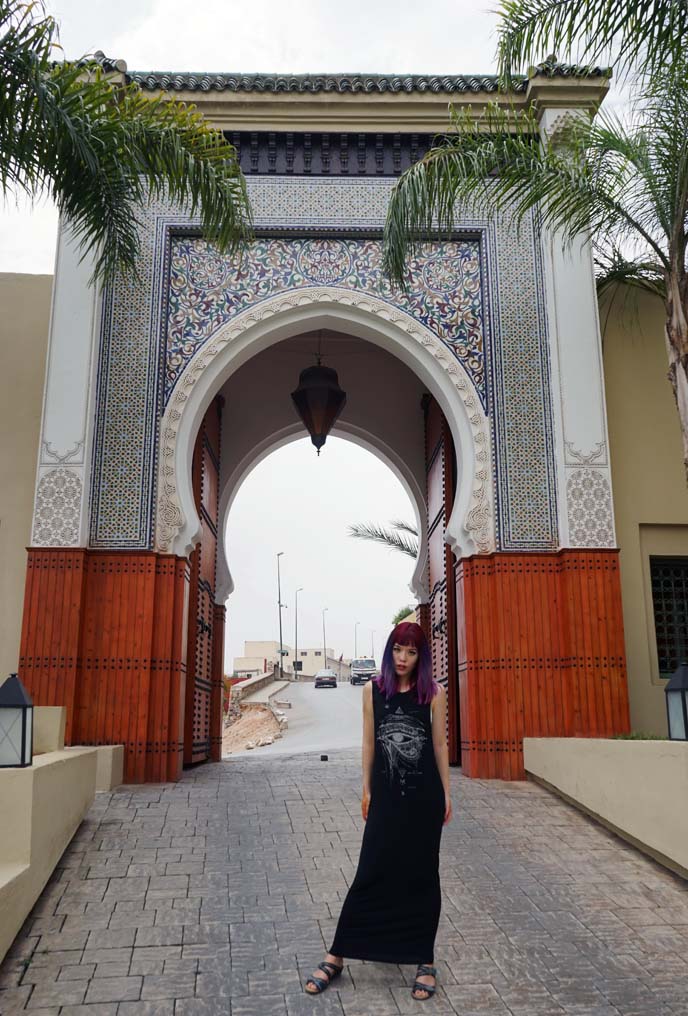 A perfect example: We worked with Plan-It Fez Tours for our Morocco journey (driving from Tangier to Fez, Marrakesh, Essaouira). Thanks to their translation and expertise, we were able to stay in Berber villages and interview locals. 
We were happy to get the word out Plan-It Fez, since their approach was exactly in line with ours (and we wholeheartedly recommend their tours for travelers to Morocco). With their support, we were able to dive right into the culture — such as by taking a henna workshop with ladies of all generations.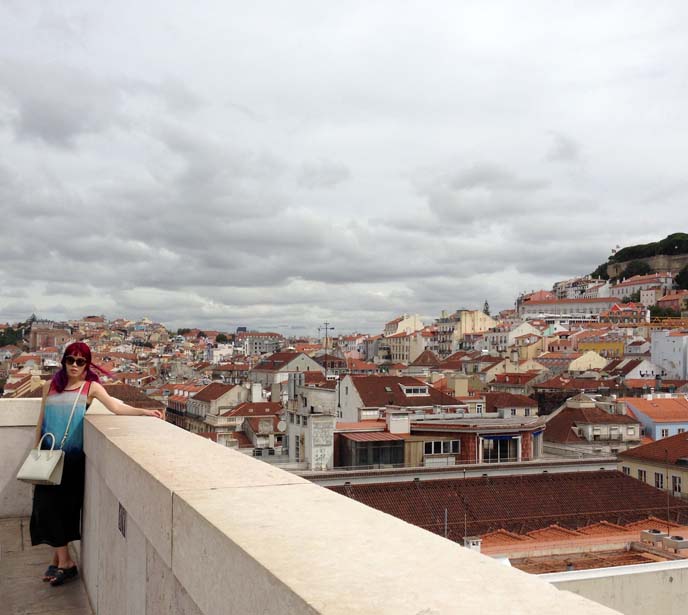 As I mentioned, we try to visit multiple destinations in one go. From Marrakesh, we flew to Lisbon and took the train to Porto.
When tourism boards assist us (with a driver, accommodations, meals etc), we can cover more ground in a short period, without stressing about the logistics of getting around. Keep in mind that we aren't traveling as tourists for leisure, but have work responsibilities — so we can't just show up somewhere and "wing it."
I haven't gotten around to sharing all my stories from Portugal yet, but they're coming up… and this country is now one of my favorites in all of Europe!
I also frequently travel for television hosting jobs, especially in Asia. In spring, I was in Tokyo for a Travel Channel shoot. Later that summer, I was flown to Hong Kong for a major US network TV project. As usual, I must keep mum until it comes out… and it can take a while.
For example, I filmed with German TV in Hong Kong last year, and didn't get to post the clip until recently (watch me on Inside TV with Palina Rojinski).
While in Hong Kong, I also did a dark fashion photoshoot with my friends. I also collaborated with a new pet supplies company called Pet Sensei, which has Basil as its mascot! (All the details and modeling images here).
When I have time off in Hong Kong, I take the opportunity to find cute shops and cafes to share with you. One of my most popular articles last year was about the Hello Kitty Chinese dim sum restaurant, and it's no surprise why.
Hanoi is only a two-hour flight from Hong Kong… say yes to an adventure, always! This time, I collaborated with Vietnam Food Tour. Similar to Morocco, I was able to have an immersive, foodie experience thanks to the help of these local experts.
From making spring rolls with a village grandma, to interviewing tattoo artists in Hanoi, Vietnam surpassed all my expectations. (Read all my Vietnam travel posts here.)
We made a casual video about these Vietnamese adventures — watch it above, for pirate shenanigans!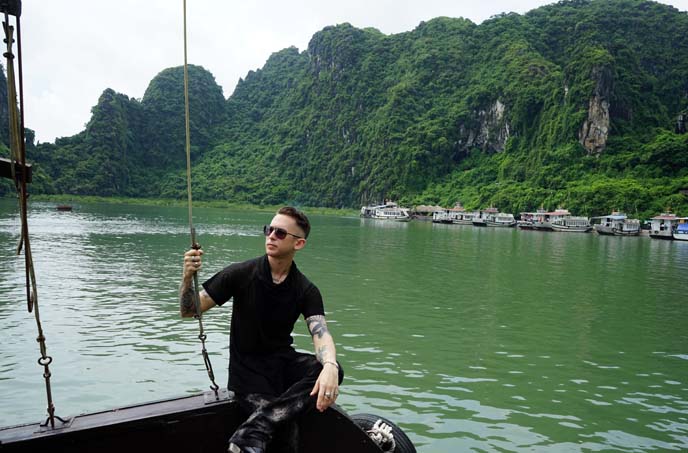 You've probably noticed that I travel with different people (who help me with the photography and videos). Who accompanies me?
It depends on the job, location and availability, but I'm always around friends — which makes these trips all the more fun.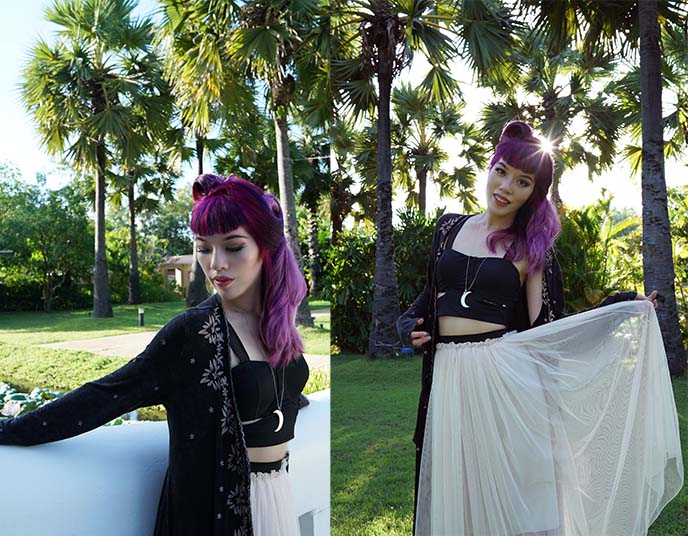 I wrapped up 2015 with a journey to Cambodia, thanks to my long-time flight colleagues HK Express.
I felt at peace in Siem Reap as soon as I arrived. One of my favorite outfit shoots of the year was this one, at Le Meridien hotel (another partner that shares our artistic leanings). Soon, I'll share a video from our Cambodian travels.
It was unthinkable — even a few years ago — that I'd be able to see such incredible places around the world, with my own eyes. The sunrise at Angkor Wat temple was one of the magic moments of 2015, and I'm excited for what 2016 holds.
If my 2015 was all about travel, then what will be the word for 2016? Technology. I have to keep my current project secret for now, but it's happening — and I'll share the news with you as it unfolds.
Sending you all the best for 2016. Be bold, take a leap, live life according your terms… and let this be the most extraordinary year yet!
And don't forget, you can take part in my current travels in Tulum, Mexico on my social networks @lacarmina: Snapchat, Instagram, Twitter, Vine, YouTube, Facebook.