Japanese Gothic Lolita Punk clothes for sale! EGL sales: h.NAOTO, Tokyo Goth steampunk fashion.
La Carmina's having a wardrobe sale!
Shop for my rare Japan Gothic fashion RIGHT HERE!
♡ I've listed tons of Japanese Goth, Steampunk, Pin-Up and Lolita clothes for sale.
♡ Designer brands include h.NAOTO, Spider, Dracula, Sourpuss, Bettie Page and Lolita Girl Clothing.
Most items are brand new or only worn once. These include the Victorian Gothic dress and lace jacket I wore on Oddities TV… and the tiger striped dress at NY Fashion Week's IFB Conference, with Bryanboy and Yukiro!
Ready? Set? ☂ ☂ CLICK to SHOP NOW! ☂ ☂
The Lip Service steampunk skirt is up for grabs, as well as Harajuku stockings and cute accessories.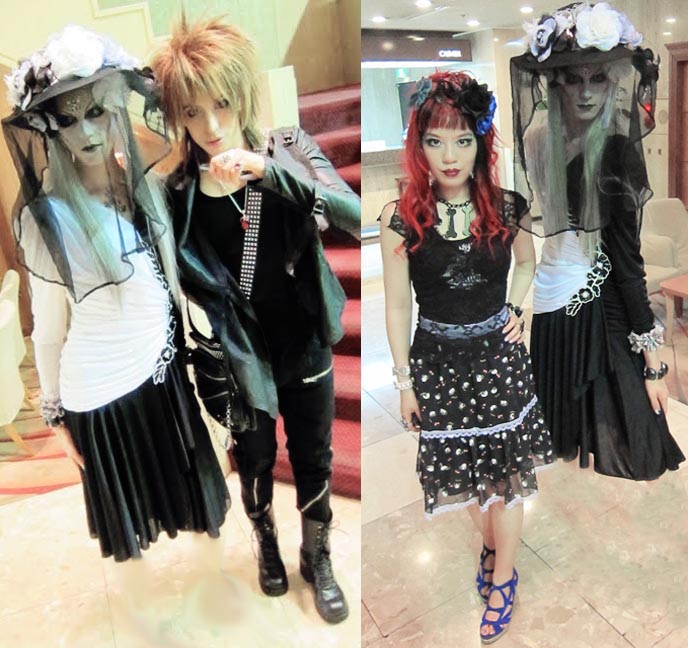 My lace skirt from Tokyo, with a panda bear print, is available too.
It's easy to purchase items! Simply visit the Wardrobe Sale page, and browse the items (use the Right and Left arrow keys to quickly scroll).
Then email me and let me know which items you want. If you purchase more than one, I'm happy to combine shipping and give discounts. I accept PayPal and ship internationally.
How about this pin-up leopard print dress? Or an Emily Temple Cute skirt? A Victorian ruffle blouse? Take a look at my fashion sale listings and let me know what you would like.
Shop La Carmina's closet sale!