BEST NEW YORK GAY, GLAM CLUB NIGHT! TRASH NYC WEBSTER HALL ANNIVERSARY PARTY, DRAG QUEENS & BUTCHER KNIFE PURSE.
Let's scream it loud and clear. La Carmina's keeping her foot firmly planted in the world of subcultures!
None of the NY Fashion Week parties held a light to Trash! NYC, the legendary alt/glam club. Ready for the epic, epic photos?
I was one of the hosts of the 10th anniversary extravaganza, held at Webster Hall's Studio.
What joy to be reunited with my NYC spooky crew! (Photos with this watermark by Nicky Digital.)
Everyone wanted to hold my bloody butcher knife purse, a gift from Kreepsville 666.
Handmade hair flower accessories: gift from Angelica Brigade
Heart sweater: got it in Mongkok, Hong Kong
Jenny wears an h.NAOTO top. Kanae rocks a Jim Sinn jacket, Boy London shirt, and Underground creeper shoes.
Yukiro Dravarious, evil queen from space, filled out a Police Girl vintage dress from Stockholm.
This photo pretty much summed up the atmosphere.
We alternated between dancing on stage, and hanging in the private back room.
The magnificent DJ Jess spun 80s and 90s hits, mixed with electronic, punk, New Wave.
Above two photos by May Young, who interviewed me for The Examiner (thank you!)
My black tulle skirt is gifted by Shabby Apple, from the Tinsel Town vintage-inspired collection available here.
The room was filled with stunning drag queens and space-glam looks.
Finally, an event where people put effort into lavish, handmade outfits.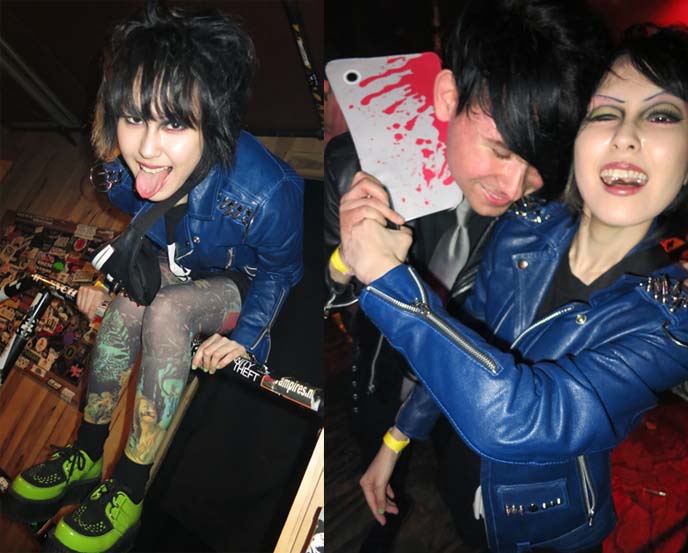 And dare to get naughty.
Another Webster Hall event was going on at the same time. We enjoyed spooking the "normal" crowd.
Between the DJ sets, there were drag performances…
Burlesque stripteases…
An old school Goth band, and a mass spanking!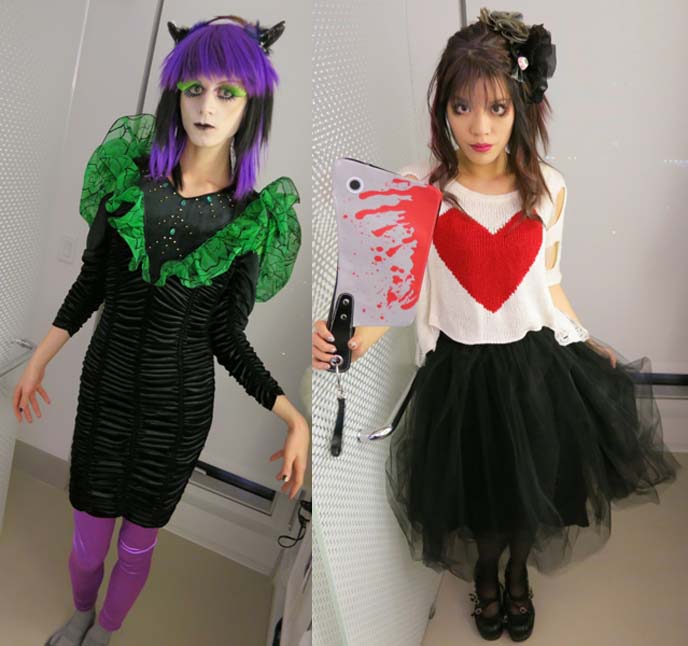 Oh, what an evening. NYC friends, you've got to experience Trash. Upcoming dates are on their Facebook.
What are your favorite fashion items from this post? Would you enjoy a club like this? To see more crazy parties from around the world, click on my Nightcrawling category.
Inspired by this post? Please spread the word with a click below.