Hong Kong food video & travel tips: best interational restaurants. The Academics, Causeway Bay coffee shop.
If you enjoyed my Hungry in Hawaii travel video, then you'll drool over my latest Huffington Post Travel episode — a foodie's tour of Hong Kong!
"Travel TV host La Carmina eats her way through Hong Kong's hippest international restaurants. With her friend John Skeleton, she visits Taboo, Boqueria, Cafe Habitu, Lily and Bloom, The Academics, and Socialito (in Lan Kwai Fong, Central, and Causeway Bay)."
Watch the new episode above and here on Huff Post Travel.
I loved The Academics so much that I came here twice. My yellow raincoat with angel wings is by Kusuri (now carried in Karmaloop's Kasbah). Designer Lauren Bitar's pop Japan jackets are major head-turners.
At this sister cafe to Habitu, the award-winning (and stylish) baristas take center stage. They hand-roast their own beans and pour it through a Chemex drip to maximize flavor.
An Americano goes well with macaroons, cupcakes, or a chocolate tart topped with walnut and gold.
I enjoyed the New York City feel of The Academics, with high exposed ceilings and brick walls.
The concept is influenced by the owner's extensive travels. The apple strudel was as good as the one I had in Germany…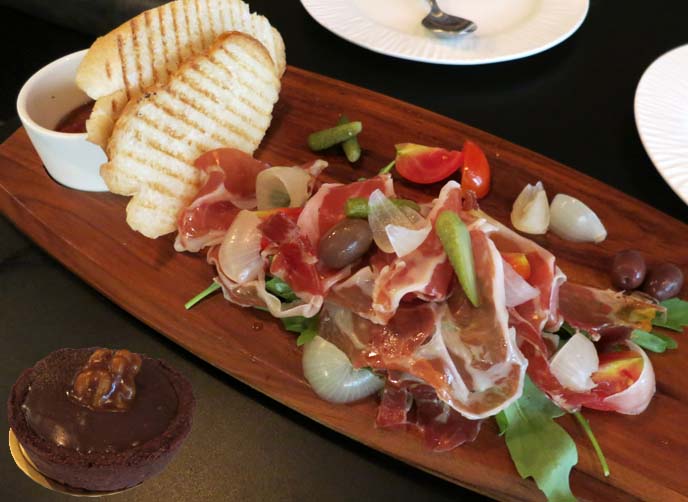 … and the small plates brought me back to Italy. The next time I'm shopping in Causeway Bay, I'll be stopping here to refuel. (38 Yiu Wa Street, CWB, HK)
Please take a moment to read the article and watch the Hong Kong food tour video — I spent a long time on it for you!
Which restaurants and dishes excited your appetite? Here's more of my Hong Kong travel tips and photos.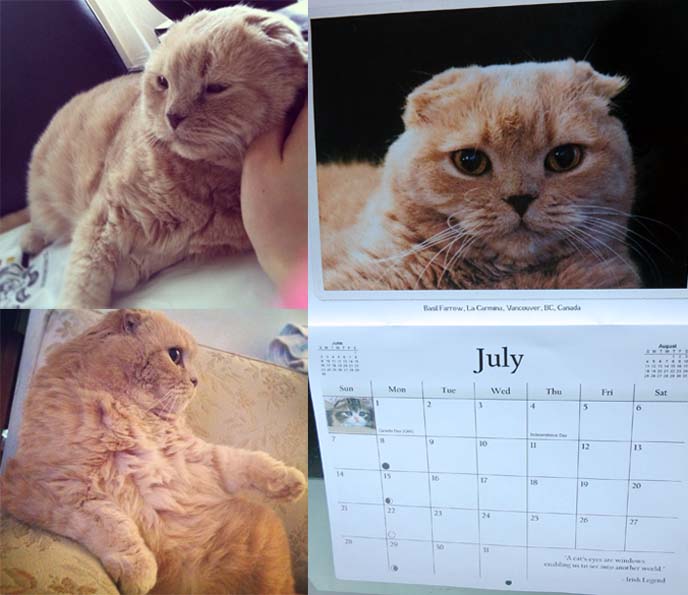 PS: Look who is Mr July in the Scottish Fold Rescue Calendar! Don't forget to order one for 2013; all proceeds go to helping orphan Folds find good homes.