Miami to Maldives, Abu Dhabi to Hong Kong: Travel blogger's year in review, pt 1.
Ready to ring in the New Year?
If you've been following my blog for some time, you'll know it's time for my annual Year in Review. This gives me a chance to reflect on the past 12 months, and share some bonus photos with you. So let's head straight (or gaily forward, as my friends would say) to the first half.
My site's focus and projects grew significantly in 2013. At this point, I'm traveling at least once a month to a far-off place, usually with my film team or a TV show. It's my passion to report first-hand on alternative cultures around the world.
Last January, I escaped the cold at Miami Art Deco Weekend. I caught up with friends and did this retro 1920s photoshoot with Mayleen G. Enjoy the Florida posts, including a Bettie Page runway show, in this category.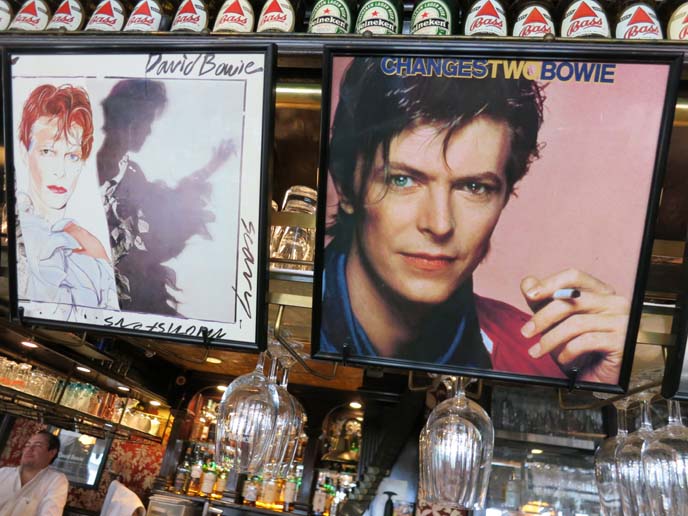 I'll never tire of going to Tokyo. I continue to be in Japan several times a year for television hosting and arranging jobs. Each time, there's something new to experience, like the David Bowie cafe, Alphonse Mucha exhibit…
… and King of the Pirates theme restaurant. Best of all, I get to have fun with my friends. (Interested in hiring us? Learn about our TV production and consulting services.)
Next, my filmmakers and I were invited to a very special place: the Maldives. We fell in love with eco-luxury resort Gili Lankanfushi, and I got to live out my Treasure Island fantasies. Here's our Maldives video and all the sunny photos.
We also landed in the Middle East for the first time. Dubai was a sci-fi wonderland, and I loved walking through the egg-like Grand Mosque of Abu Dhabi. Discover the Arabian peninsula's grandeur in these blog posts.
There's no need to jet to far-off places to have an adventure. I featured my home country – Canada – in a series about Montreal's Goth culture and Kinetik Festival. One of the highlights was bagel-tasting with Aesthetic Perfection's Daniel Graves.
It appears a lot of people read my site for the Hong Kong travel guides, which makes me happy. This city is full of energy and pop culture oddities, like cute food and giant floating ducks. (Intrigued? Then see my Hong Kong tips.)
I leave you with an image from Shinjuku's Hanazono Shrine. Shinto worshipers write wishes on these little wood plaques (called ema), and leave them for the kami to hopefully deliver.
On that note, do you have any New Years resolutions? What do you hope to achieve or improve in 2014?
I think we can all resolve to take care of ourselves, do meaningful work, and treat our furry companions like the kings they are! I'm shooting everything with DSLR now, so you can expect more images like the one above.
Coming up next: part II of my annual reflections.